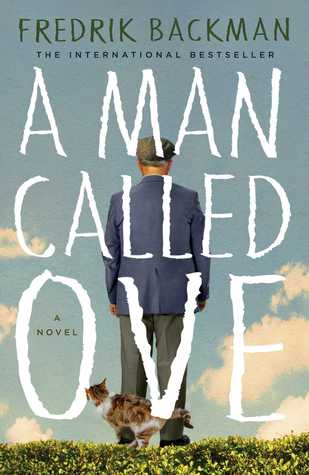 (Author: Fredrik Backman) + (Year: 2012) + (Goodreads)
(Around the World: Sweden)
---
Review:
"And this is why a cat, and overweight allergy sufferer, a bent person, and a man called Ove make the inspection round that morning."
A Man Called Ove is quite possibly the best and most heartfelt book I have read this year. I had no idea what to expect, so I kind of imagined some psychological thriller or something, as that is most of the Scandinavian literature I have read. Not at all.
A Man Called Ove told the story of a seemingly grumpy and mean old guy, who turns out to be a kind and gentle man, hardened by life.
I both laughed and cried while reading this book, sometimes even both at once. Every chapter was one little fairytale out of the life of Ove, and all of them told the story of life, love and loss. All of the characters were so endearing and different, each on their own. Among all of those, Ove, being the main character, inevitably stood out as the heart of the book, the core of the events, and also the soul of his little community. I found him funny while he was just a grumpy old fart, and then I loved him as who he really turned out to be.
Both the humor and the story were absolutely fantastic. They were simple, but enticing. And more than anything, they rang as very true and sincere. Ove was both a borderline superhero, and just a man who did his best and expected the same from the world. His story had a lesson, the one about the Saabs and the Volvos, about the struggle to do better and be better, to give the little that to you have to the people who have nothing; about time and the power of people to survive and thrive, despite everything.
"And time is a curious thing. Most of us only live for the time that lies right ahead of us. A few days, weeks, years. One of the most painful moments in a person's life probably comes with the insight that an age has been reacher when there is more to look back on than ahead. And when time no longer lies ahead of one, other things have to be lived for. Memories, perhaps."