(Author: Chelsea Cain) + (Year: 2016) + (Goodreads)
---
Review:
Do you know what the best thing about Mockingbird is? It's just awesome. That's it. Literally.
I feel like this series is entirely too underrated. I know that it has been gaining popularity. But still, by no means is Mockingbird one of the characters that you would think of if someone put the words "badass, "female", "Marvel", and "character" together in a sentence. And that would be sad.
Bobbi is, quite simply put, a hero that I would aspire to be like. And by that I mean sarcastic. The thing about her is that as much as she kicks ass and saves the world, she does it with humor, a sense of irony, and so much sarcasm. She is fantastic. True, she goes crazy, but so do all of us. That's why I find her so easy to relate to. She is basically all of us, those who have ever wanted to be superheroes, but never really got the hang of it. Except that she did, which is what makes her the centerpiece of this entire review, obviously. And most of all, her Corgis. Everywhere. It's a series about a Corgi queen. I kid you not. On second thought, maybe that's why I can relate to Bobbi. I dream of having my own Corgi army.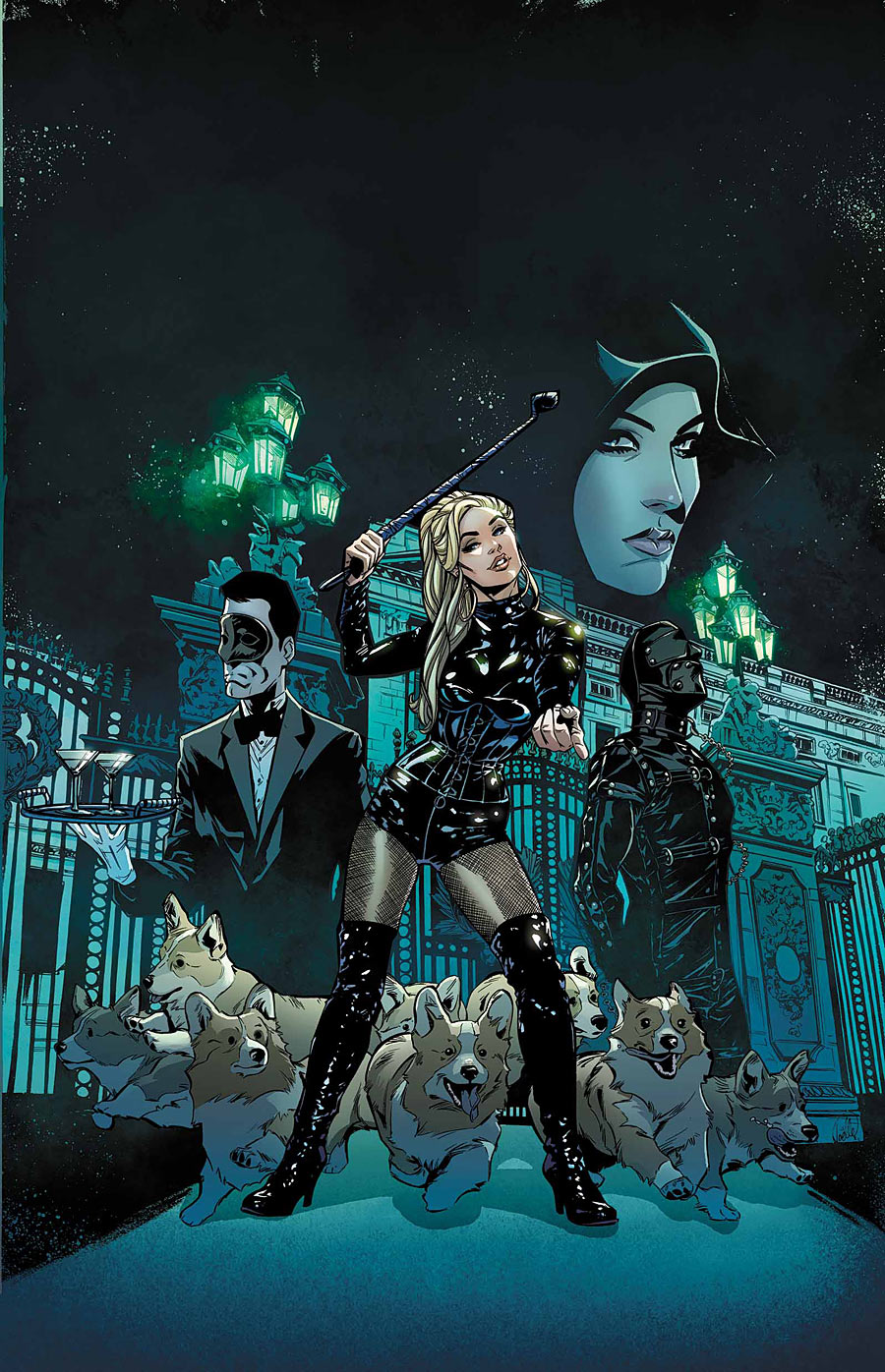 Additionally, I loved the art of the first few issues of Mockingbird. Just as they ruined the Batgirl art for me, there came Mockingbird, which was just as awesome. I found everything about the art very pretty, yet simple, yet funny and full of hilarious little details, familiar faces, and Easter eggs. What more could one want? For them not to ruin it? Oh, oops, they did. I didn't really like the last part of the volume. Uh…
I am not giving this volume the full 5 stars because as good as each issue was as a singular entity of sorts, the story didn't add up to enough for me to be in awe. Sure, it was overall alright. Very much so. But I expected more. A bigger conclusion, as far as one would go for a first volume. I was left going "Now it's coming… Any moment now… Yep, this is it… Um?"
That's not to say that I'm not going to continue reading on. Quite the opposite.
P.S. In case you are wondering about how close this Bobbi is to Agents of S.H.I.E.L.D. Bobbi, not that much, for me. This one is much better.Look-wise? Yeah, Adrianne Palicki NAILED IT.