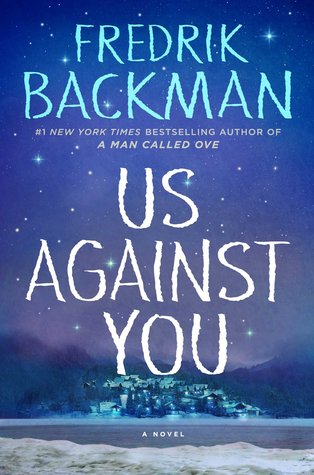 (Author: Fredrik Backman) + (Year: 2018) + (Goodreads)
---
Review:
While I liked Beartown, I didn't have the feeling it needed a continuation. And Us Against You proved my prediction.
This was not a bad book, but had it not existed, I still would have accepted Beartown as a complete story.
That being said, my biggest problem with the book was that I read it too soon after Beartown, and I think they were meant to be read as they were written – with a certain amount of time between each book. The reason I'm saying this is that in Us Against You the author kept retelling moments from Beartown, which were very fresh for me, so I was bored with the constant repetitions. I might have accepted it if some story from the previous book was mentioned once or twice, but certain events were retold time and time and time again. For example, the moment when Amat goes against the team in the snow at the end of Beartown was mentioned fifteen times and every single time it was narrated as if it was for the first time. If all of these repetitions were removed from the book, it would have been about 150 pages shorter.
I liked the new additions to the team, though. Without giving away any spoilers, I thought the new kid on the team was an interesting addition and had a very unfortunate ending.
In general, I like Backman's writing, because it's very bittersweet, but if I have to be honest, I can't stand any author in large quantities in a short period of time, so I think I will take a break before I read anything of his again.